I don't have much time to write something smart, intelligent, and thought-provoking. Why? Not because I don't have it in me. I am SO thought-provoking. It's because the Tooth Fairy needs an ATM.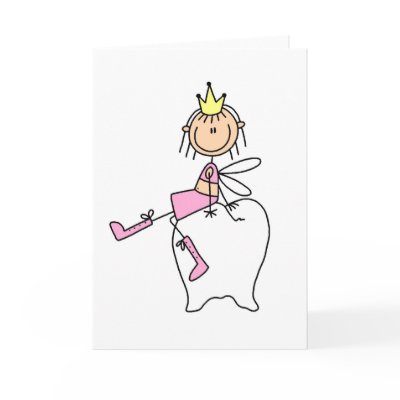 My girl lost her third tooth today. And, the Tooth Fairy can count exactly 53 cents in her possession. And that includes what I dug up from under the sofa cushions. All I can wonder is if we have become strangely dependent on the bank card. I rarely have cash anymore. If anyone was to rob me, they'd be S.O.L. Because I have 53 cents. And, I just passed those on. I let the Tooth Fairy borrow them.
So, this post is about getting some cash. Get a few bucks, folks. You never know when you might need $2, or a few more. In fact, I could borrow them right about now ...